All Speakers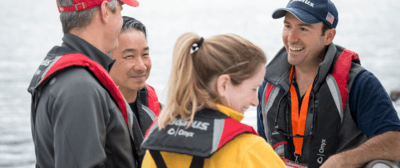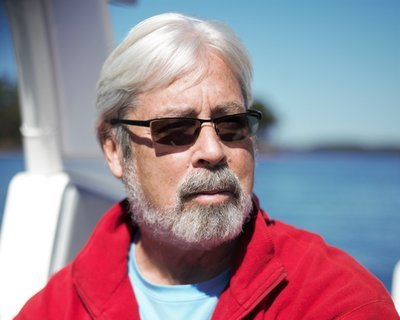 Alan Jones
In Alan Jones' 24-year career as an editor for Boating World magazine, he's tested more than a thousand boats and written more than 500 boat reviews and video walkthroughs. One of his passions is testing new products that make boating easier and safer. He is currently the president of Boating Writers International.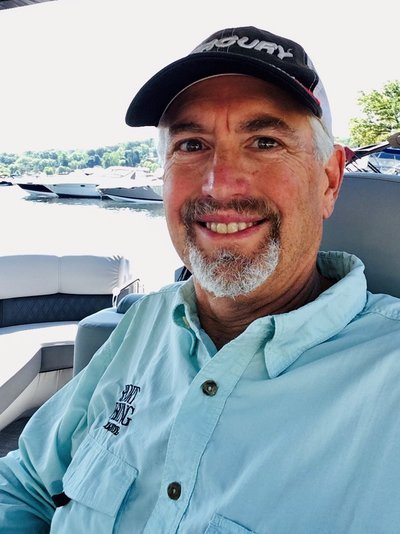 Charles Plueddeman
Veteran marine journalist Charles Plueddeman has been writing about boats of all sizes, personal watercraft, trailering, propellers and engine technology since he joined the staff of Boating Magazine in 1986. His work has also appeared in Outdoor Life, Playboy, Men's Journal, Soundings, Yachting, and Sport Fishing magazines. Plueddeman has been on the water from the Florida Keys to the Inside Passage. He's towed a boat the length of both the Oregon Trail and the Alaska Highway, helped set the standing APBA speed record from Chicago to Detroit, raced a personal watercraft and has dinged his share of props. Self-employed since 1991, Plueddeman continues to contribute to Boating Magazine and is the author of its popular "Off My Dock" column. He lives near Rush Lake, Wisconsin.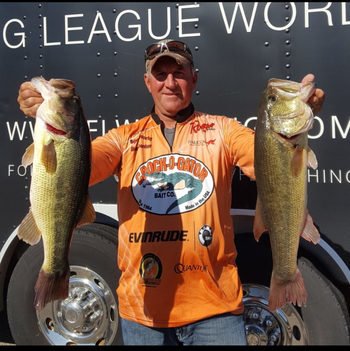 James Dill
James is a U.S. Coast Guard licensed Lake of the Ozarks guide whose goal it is to make your fishing experience a fun and educational one.  He has been fishing the Lake of the Ozarks both for fun and competitively for 20 years with great success, and has spent many hours developing seasonal patterns to catch fish all year long. 
James has won around 20 of the bigger bass tournaments, and is best known for his jig-fishing skills. James is the owner of James Dill Guide Service and Crock-o-Gator Bait Company.
You can learn more about James and his guiding services by visiting his website at http://www.jamesdillguideservice.com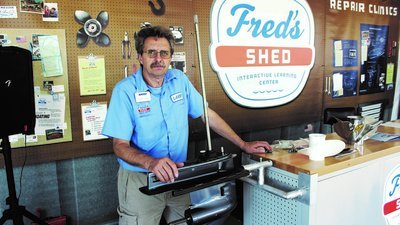 Larry Jenk
Larry Jenk has worked as a master service technician in the marine industry for more than 45 years. Working in both dealerships and on the road as a mobile service technician, he's encountered, diagnosed and solved nearly every boat problem imaginable. Larry uses his expertise to educate boaters on how best to maintain and care for their boats, with an emphasis on basic, simple ways to keep a boat in ship-shape, ready to enjoy on the water.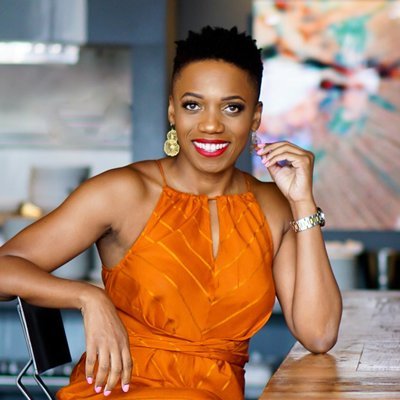 Psyche Southwell
Psyche Southwell, creator and editor of Economy of Style, produces narratives and visual content on fashion and style on a budget. She has appeared in several publications, including Redbook, Cosmopolitan, Good Housekeeping, and the St. Louis Post-Dispatch. Her fashion sense and branding expertise have attracted the attention of major retailers like J.Crew, Target, and Lilly Pulitzer. She has been named the best budget blogger in St. Louis, a top 5 black budget fashion blogger in the US, and a winner of Redbook's Real Women Style Awards.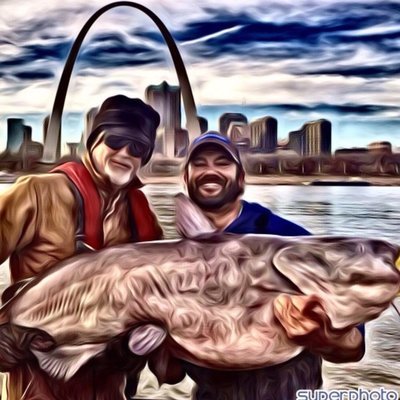 Show Me Catfishing
The Mississippi River is an intimidating body of water. It's called the Mighty Mississippi for a reason. When you stand on the bank, looking at the water rolling by, you can see how fast it's actually moving. What you can't see is just how strong the current is. The Mississippi is not to be messed with, but it is to be fished, and no one does better while adhering to safety in the St. Louis area than Captain Ryan Casey.
Casey is the only fulltime guide pursuing trophy catfish on the Mississippi River near St. Louis. Many of his trips take place right in front of downtown with the Arch as your backdrop. People sometimes mistakenly think fishing is something you only do out in the country far away from the hustle and bustle of big cities. That's not the case. There is often great fishing around major metropolitan areas and St. Louis is certainly an example.
Catfish in the Mississippi River grow to be very large, with the largest topping out over 100-pounds. Two previous world record blue catfish were caught near St. Louis, weighing 124 and 130 pounds. Fish like those are strong. To thrive in a river as powerful as the Mississippi, fish have to be tough. Tangling with a giant catfish on one of Casey's trips is a fight you'll never forget.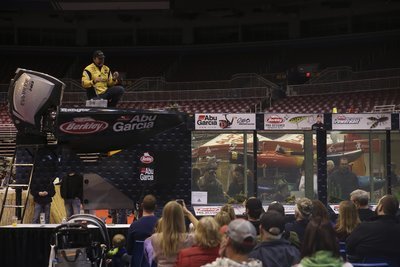 Trey Harpel
Trey has been fishing since he was 4 years old with his family while growing up in St. Louis. He got into bass fishing in High school when his neighbor took him to their local lake. After that he was hooked, and fished 300 days a year after school. Trey has been active on social media and fishing forums answering questions about tackle and what to use. He is now the current owner of THKUSTOMS.com and custom paints baits, tunes and cleans reels, custom paints for Omegacustomtackle.com and designs baits for them as well. He is also an avid tournament fishermen who won the IFBBA Classic in 2013, and 2014 winning a brand new Nitro. He also has fished the BFLs, Bass world sports, Fish the nation, Anglers choice and USA BASSIN. His sponsors include Omega, Dobyns rods, seaguar, BioSpawn, Lewis boats, Phoenix boats, Boca bearings, and catchCo.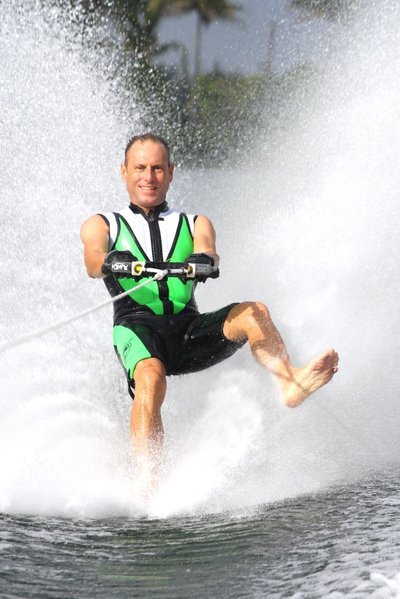 Zenon Bilas
Zenon Bilas has been water skiing since 1975. Two years later he mastered barefoot water skiing. In the past four decades, as a competitor, coach, journalist and photographer, Zenon has had an up close and personal view of the sport of water skiing as it has evolved into the multiple wake sports enjoyed today.
His articles have been published in publications in the USA and internationally, including WaterSki, Boating World, Boating, USA Water Skier, Australian Waterski and Power Boating Canada. As a coach, he has traveled throughout the USA and to 20 countries, including China, Japan, Lebanon and Brazil, teaching beginners and champions.
Zenon continues to compete in barefoot competition, winning two gold medals at the Southern Regional Barefoot Championships and a silver medal at the USA Barefoot National Championships in 2017.