New features and attractions coming soon! 2020 highlights shown below.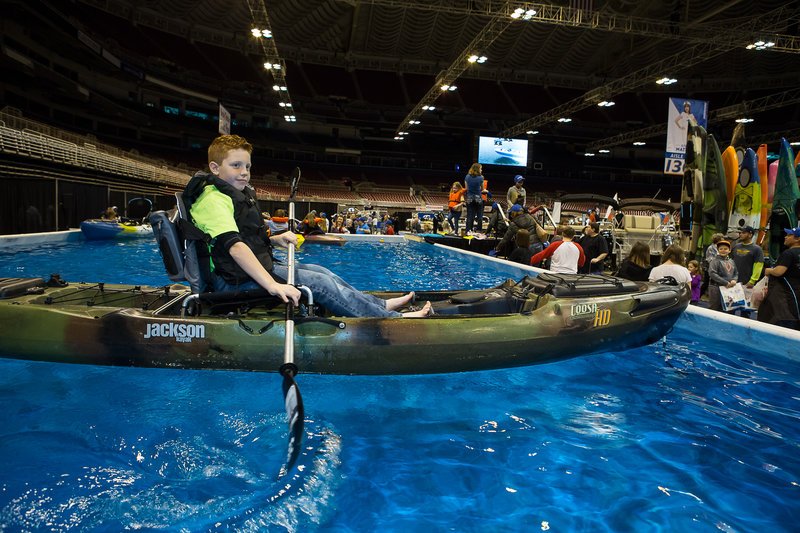 Paddle Sports Pool
Test out a kayak and experience the fun of paddle sports all weekend long at our large indoor pool. Seminar and open paddle times will be posted on-site, and we'll provide all the gear and instruction you need!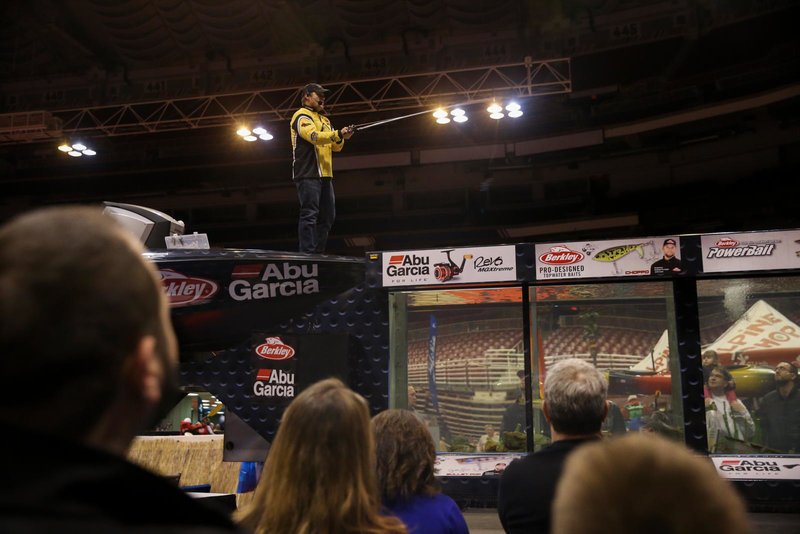 The Hawg Trough
Learn from tournament pros as they conduct fishing seminars atop the Hawg Trough- a 5,000 gallon, 40-foot-long, fully stocked fish tank. There will be a full complement of experts teaching their tips and techniques at seminars throughout the weekend.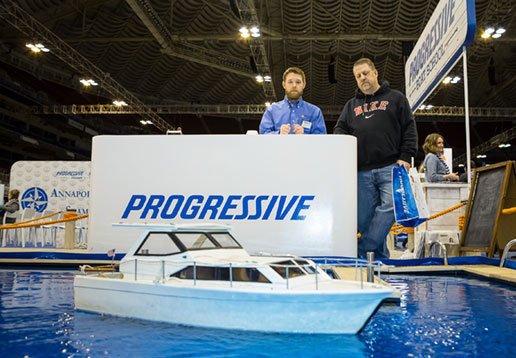 Progressive® Boat Club
Progressive provides education and inspiration in partnership with the Annapolis School of Seamanship so you can get the most of your boating lifestyle! Stop by to master your docking technique at our docking pool or take a spin at a Virtual Reality boating experience.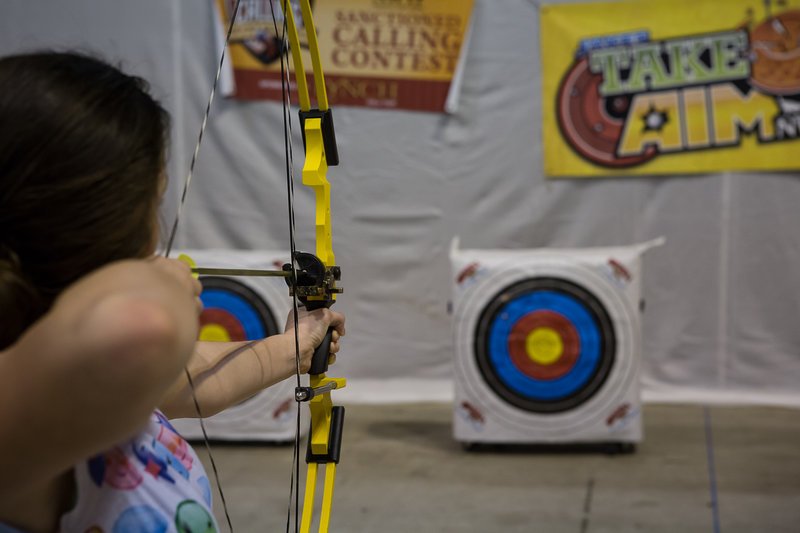 Kids Archery Range
Young outdoor enthusiasts can take aim and test their marksmanship at a 3-D Archery Range. Presented by The National Wild Turkey Foundation and St. Louis Longbeards. Saturday & Sunday ONLY.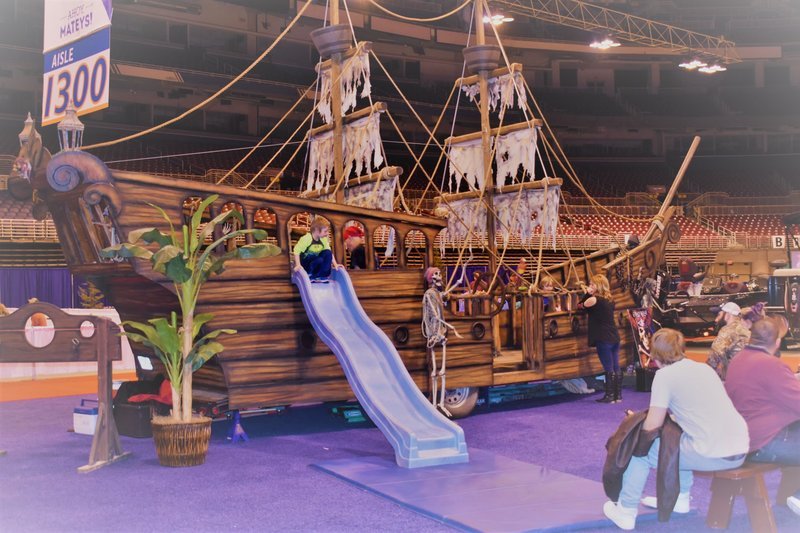 Pirate Island
Join Captain Tim and his crew of pirate scallywags for a "high seas adventure"—climb aboard a pirate ship, sing pirate sea shanties, and skirmish with swords. Be sure to take photos as a souvenir of your pirate adventure.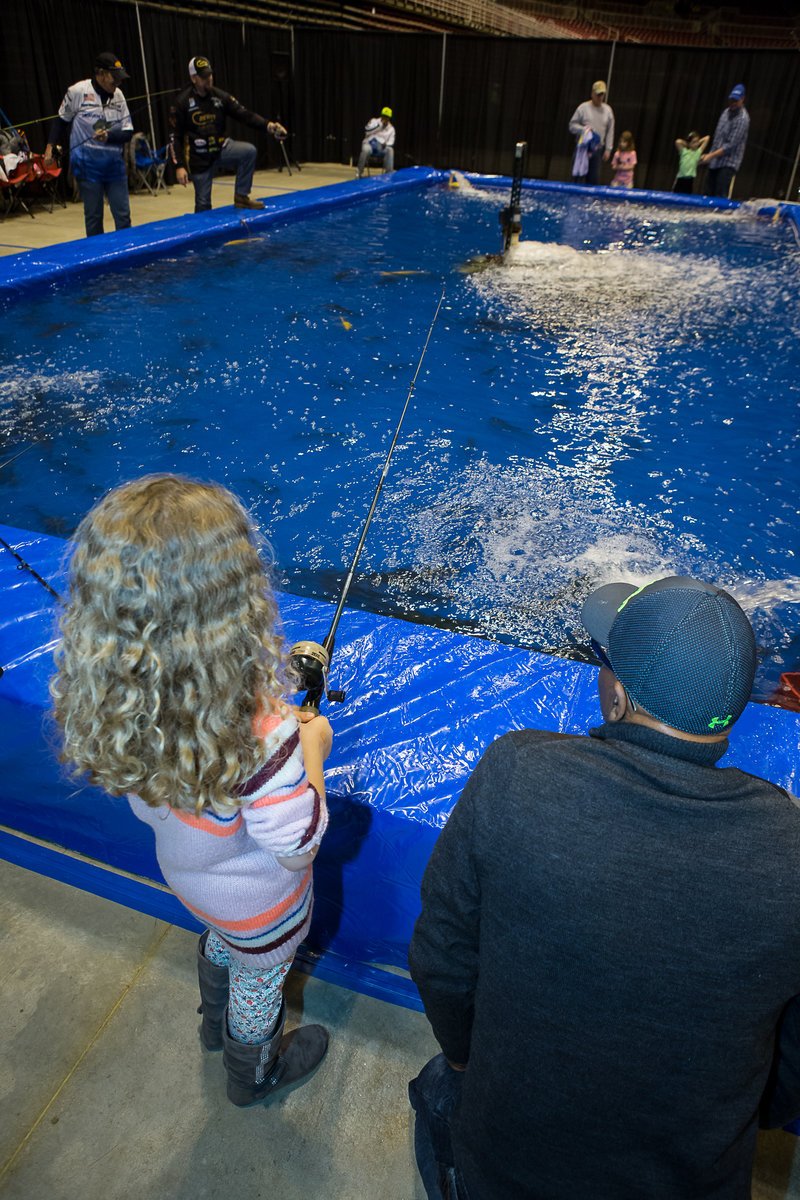 Catch & Release Trout Pond
There's no limit to the fun! Catch-and-release fishing pond is a great way to introduce youngsters to the sport of fishing. Be sure to bring your camera to capture the moment when your little angler reels in a big one! Free for kids 12 and younger.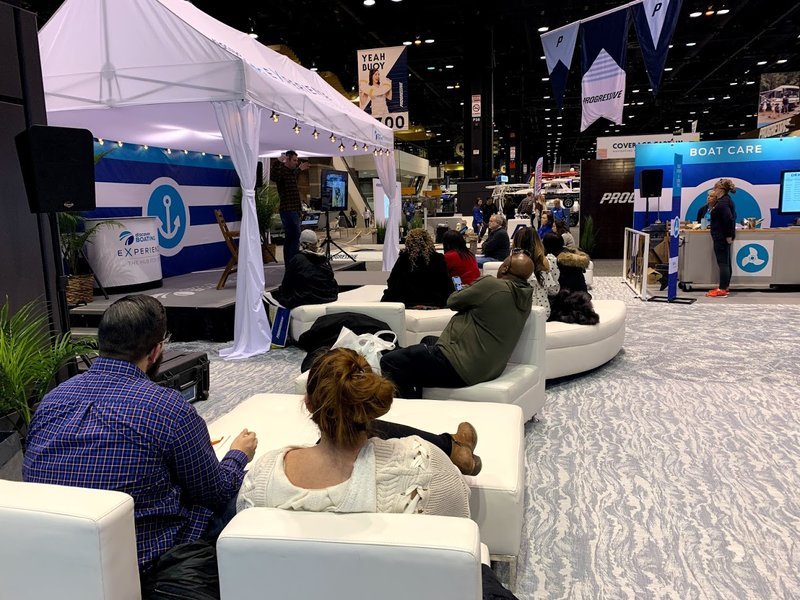 Discover Boating Experience: The Hub for Boaters
Education and inspiration for your boating lifestyle. Offering hands-on learning, dynamic demos, interactive activities and entertaining speakers, the Discover Boating Experience (DBX) is staffed by a crew of experts who are eager to share their nautical knowledge with you. Enjoy short, powerful talks that will inspire your on-water and outdoor adventures at the main stage, and visit the Hub stations to take part in workshops, get one-on-one advice, see what's new and more. Stations include:
Discover Boating—Learn which boat is right for you
Boat Care—Keep your boat in ship-shape
Conservation— Learn about National Marine Sanctuaries around the US
Product Innovation—Discover the latest in gear & technology
Main Stage: Hear from leading boating and outdoor enthusiasts
DBX offers a seating lounge where you can relax with a drink, find inspiration for your on-water adventures. Enjoy live music on the weekends.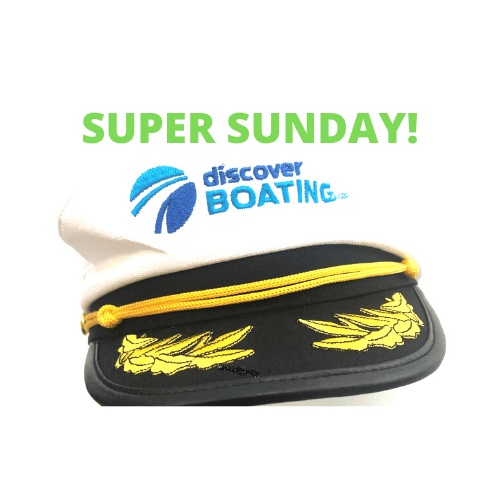 SUPER SUNDAY!
Sunday, February 2nd ONLY - Purchase your ticket online and admission is only $6!  Join us for a pre-game tailgate party with $6 domestic beers and $6 hot dog & chips at select concessions. Plus, while supplies last, we're giving away FREE Discover Boating Captain Hats at the door!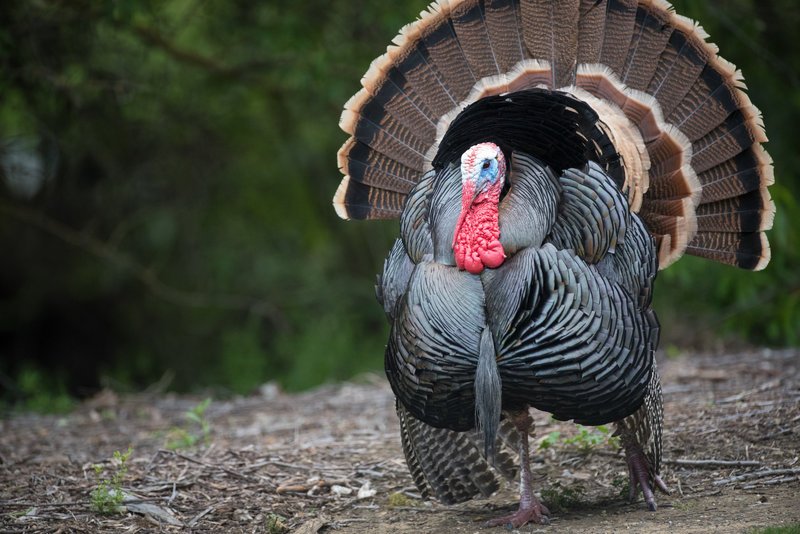 TURKEY CALLING CONTEST
Learn the secrets of the pros, and compete to win cash and prizes at the Mid-American Open Wild Turkey Calling and Owl Hooting Championships, the largest event of its kind in the world! Sponsored by the St. Louis Wild Turkey Federation. Sign-ups begin at 11am on Saturday, February 1st at the St. Louis Longbeards Booth (1709). The contest begins at 3pm in room 145, just outside Dome Entry A.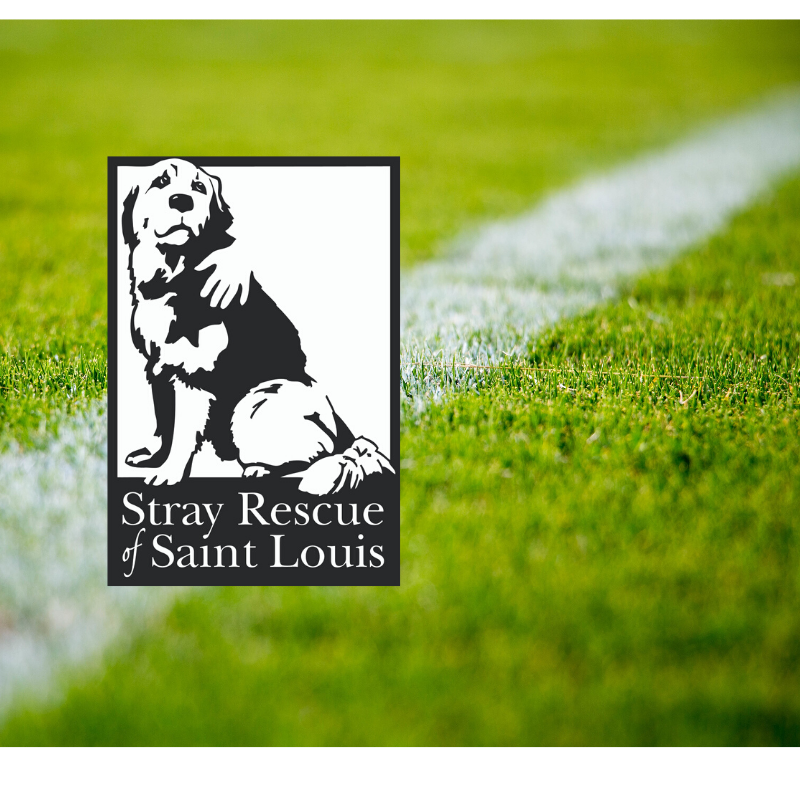 PUPPY BOWL SUNDAY
Sponsored by Stray Rescue of Saint Louis. From 11am - 2pm on Sunday, Stray Rescue of St. Louis will be at the show with animals available for adoption.